The Change Foundation case study
How The Change Foundation are using Give as you Live to raise funds.

Who are your charity and what you do? What impact has been made with the funds raised?
The Change Foundation is an award-winning charity that uses sport to create transformational change in the lives of marginalised and at risk young people.
Over the last 40 years, we have undertaken this work in 40 countries, 35 UK towns and cities and every London borough, helping to change the lives of over 250,000 children and young people.
We are an agile organisation, able to react quickly to ongoing global events, such as establishing a sports programme for young Ukrainian refugees in Poland, within weeks of the crisis which sparked the exodus.
All of our work is designed and delivered by Coach Mentors who have tackled similar challenges to those faced by the children and young people we target, and who are often graduates of our programmes. This means they have a deep understanding of the barriers our young people face, allowing them to build the trusting relationships our work depends on.
Why Sport?
We believe that all children and young people have talents that they can use to lead a happy and fulfilling life. It is our job to help them identify these talents and how to use them for their own benefit and for that of wider society.
It occurred to us very early on that the best people to deliver ground-breaking new projects were coaches who were from the same background as the young people that we were are trying to support. This original and still crucial guiding principle is seen as good practice across the sport for development sector and in youth services generally.
This principle has continued to support our charity over four decades of youth sport development programmes and projects.
Why we do it
Guided by the voices of young people our charity has delivered successful sports programmes over the past 40-years.
During this time we have helped to support young people affected by social issues such as knife crime, unemployment and disability inclusion.
We exist to help young people overcome these challenges by utilising the power of sport.
How does your charity use Give as you Live? How do you share Give as you Live with your supporters?
We primarily use Give as you Live donate. This is one of our main sources of fundraising, especially when we do events and challenges.
The platform is easy to use and our supporters set up their fundraising pages in no time. Not only is it really user friendly for our supporters but also when it come to the reconciliation process, this is user friendly for the charity meaning we can ensure that we allocate all funds correctly.
What has been your greatest success using Give as you Live?
One of our greatest successes with the GAYL platform has been our Thames River Kayak Challenge. We have been rolling it out for the last 2 two years and it has raised us over £35,000.
What is brilliant about the platform is that we can set up one main page but each person can set up an individual fundraising page from it, meaning they can hit individual funding targets as well as see their overall target as a team.
In addition to this is that we can add apps such as Strava which enables people to track their event or challenge.
We have had wonderful feedback around the fundraising platform from our supporters and corporate partners.
Any top tips you would recommend to other charities?
The only tip I would give, is that if you are not signed up with Give as you Live, then do it! It has taken our fundraising to the next level both at the front end, raising funds and the back end, being able to distribute it to the right projects and programmes.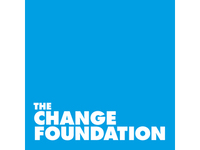 What the charity thinks...
Using the platform ensures that it is very easy for our supporters to contribute towards our programmes, it offers the opportunity for us to showcase what it is we are doing and how all the projects are progressing. It allows us, and our backers, ambassadors, fundraisers and stakeholders to have a holistic overview of our entire activities – boosting our profile, creating a fundraising infrastructure and acting as an information outlet
Alex Bassan
Head of Business Development
More charity success stories