The Change Foundation case study
The Change Foundation have simplified donation reconciliation and driven fundraising by partnering with Give as you Live

How fundraising has been boosted and administration made easier for The Change Foundation
"Give as you Live Donate is one of our main sources of fundraising, especially for events and challenges.
"The platform is easy to use and our supporters set up their fundraising pages in no time. Not only is it really user-friendly for our supporters, but when it comes to the reconciliation process, this is user-friendly for the charity meaning we can ensure that we allocate all funds correctly.
"One of our greatest successes with Give as you Live has been our Thames River Kayak Challenge which has raised over £35,000.
"What is brilliant about the platform is that we can set up one main page - a Campaign Page - but each participant can set up an individual Fundraising Page linked to it, meaning they can hit individual fundraising targets as well as see their overall progression as a team.
"In addition to this, we have added apps such as Strava which has enabled people to track their event or challenge.
"We have had wonderful feedback about the fundraising platform from our supporters and corporate partners. It has taken our fundraising to the next level both at the front end - raising funds, and the back end - being able to distribute it to the right projects and programmes."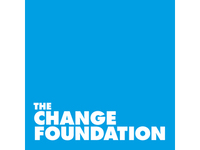 What the charity thinks...
Using the platform ensures that it is very easy for our supporters to contribute towards our programmes, it offers the opportunity for us to showcase what it is we are doing and how all the projects are progressing. It allows us, and our backers, ambassadors, fundraisers, and stakeholders to have a holistic overview of our entire activities – boosting our profile, creating a fundraising infrastructure, and acting as an information outlet
Alex Bassan
Head of Business Development
More charity success stories