The Archer Project case study
The Archer Project introduced a new online income stream using a Donate Button

The Archer Project introduced a new online income stream using a Donate Button
"Before we added the Donate Button to our homepage we had no other means of taking payment through our website, so it has really helped to simplify our donor journey.
"Engagement is one of the three key areas of our work that allows us to help individuals move from sleeping bag to employment. The Donate Button from Give as you Live Donate has allowed us to generate the funds to focus on building initial relationships with some of the most chaotic people on the streets - those who sleep rough and may have done so for many years.
"By adding the Donate Button to the homepage of both our mobile and desktop app, and promoting it via personal emails and e-shots to highlight the ease of donating online, we have been able to fund the basic needs for those who sleep rough: breakfast, lunch, access to showers, laundry facilities and medical support.
"During our campaigns, we increase the promotion of the button. For example, during our Covid-19 Emergency Appeal was boosted by directing our supporters to the button via a letter that we posted out to our regular givers, and in an email to all our supporters. Overall, using Give as you Live Donate has been incredibly easy, and any problems or hiccups along the way were very quickly solved by our account manager, who is always at the other end of the phone when we need advice. "
What does a £10 donation mean to the charity?
£10 could buy a cosy sleeping bag for a rough sleeper so that they are not out in the cold.
What a £50 donation mean to the charity?
£50 could help us maintain a fully kitted-out medical room so that we can continue to work with the NHS to provide medical outreach onsite at our centre.
What does a £1000 donation mean to the charity?
£1000 buys one months' worth of food for our kitchen. We use a lot of donated food but have to buy fresh vegetables, dairy produce, bread and meat each week.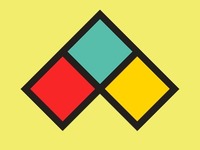 What the charity thinks...
Working with Give as you Live is really rewarding. The team is hugely supportive and the materials they provide really helpful in providing a basis for promotional content for our social media. Using the Donate Button on our website has been one of the best decisions we have made as a charity and has simplified our donation process both for us and for our donors.
Marketing and Development Team
The Archer Project
More charity success stories