Paws2Rescue case study
How Paws2Rescue are using Give as you Live to raise funds.

Who are your charity and what you do? What impact has been made with the funds raised?
We are a UK charity, solely run by volunteers since 2013, helping stray dogs predominately in Romania. A country where the majority of dog owners in villages keep them on chains in yards, where Government policy is to capture and kill. A country where a lack of legal protection for animals means abuse and abandonment is rife. Our vision is to reduce the stray population, reduce more puppies being born and condemned to death, pain and suffering through our neuter campaigns. We strive to improve animal welfare and a change in cultural perception through our educational programmes in schools and communities across Romania. Our current campaigns are successfully running predominately in Moldova Noua and Ortisoara in Romania. We have also reached Harlau, Miroslava and Lugoj in Romania and internationally Peru, South America where communities have responded positively to change.
Last year we raised £25,000 using the Give As You Live platform to build a clinic in Romania. It's 2000km from the UK to Romania and we asked all our supporters to walk 20 kilometers in a day, across a month or whenever they could, on behalf of the dogs who desperately needed our help.
With hundreds of thousands of stray dogs abandoned and abused in Romania, there is a desperate need for a safe place in rural Romania, a place where the dogs can make a recovery at their own pace, where the traumatised dogs can recover, with all the time in the world and a beautiful scenery to enjoy and play in.
The clinic is so vital too so that we can neuter dogs in all the surrounding villages, to start educating the communities in animal care, and to help the dogs in desperate need.
We are their only chance, and we will continue to save lives… one dog at a time.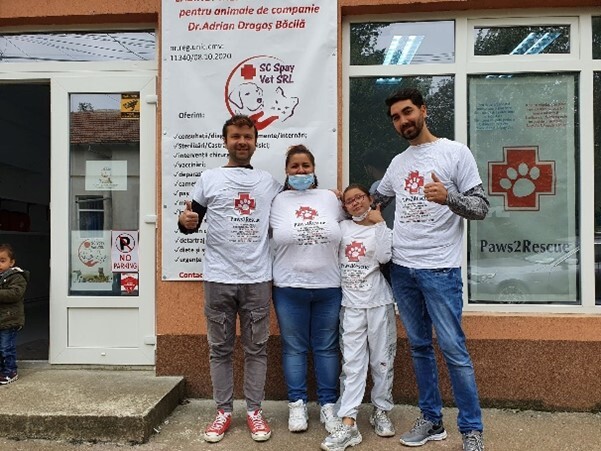 How does your charity use Give as you Live? How do you share Give as you Live with your supporters?
We set up donation pages on the Give As You Live website for our campaigns and share the link on our social media pages, we share privately with friends and family on social media and via other means offered from the Give As You Live website share options. We ask our loyal supporters and volunteers to get involved in our campaigns and to create a linked donation page for their donors to use. This is connected to our main donation page and the funds accumulate collectively. We have used previous stored emails on the Give As You Live platform from past donors who have given consent to be contacted in an email marketing campaign to reach a wider audience, to thank them for previous support and remind them we are still here and still in need with this year's campaign. Many of our supporters hold cake bake sales, car boots or other sponsored activities, we encourage them to use Give As You Live to add the funds offline, this way we can keep track of all funds raised for the one campaign. We also make use of the seasonal opportunities, such as Black Friday, Cyber Monday and Christmas shopping using the promotional pre-designed images and links on our social media pages at the correct times of year. This is a very quick and simple way to raise more funds, Give As You Live create everything you need, all you have to do is share to your followers.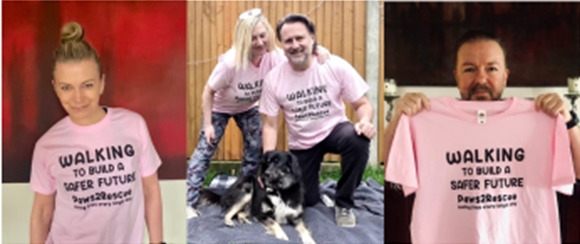 What has been your greatest success using Give as you Live?
Our greatest success came last year when we reached our target to raise £25,000 to build a clinic in Romania. With the help of Give As You Live and Annabelle running our campaign, marketing and sponsor pages, we were able to excel past our goals. This meant the dream of building a clinic became a reality.

Any top tips you would recommend to other charities?
We highly recommend Give As You Live as a fund raising platform. It's easy to use and navigate around the website. If the majority of your followers are based on social media and online/email then it's a great platform to use, you will have all the pre-designed images and links ready for you to share immediately. If you want something more bespoke, we suggest making use of the team available to you, their expertise and knowledge will help you achieve your goals.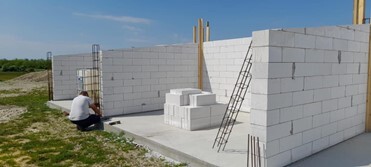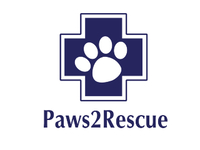 What the charity thinks...
Without Give As You Live we wouldn't of been able to achieve the success we did in our first campaign in 2021. The platform gave us the opportunity to grow our future donor list, reach a wider audience, target new donors in the correct way and succeed in raising the funds to build a clinic in Romania; that is now fully operative and successfully running
Emily
Charity Representative
More charity success stories