ST PAUL'S HOSTEL case study
How ST PAUL'S HOSTEL are using Give as you Live to raise funds.

Who are your charity and what you do? What impact has been made with the funds raised?
"Our mission is 'to help people live through homelessness in order that they have a place where they belong'
We accommodate up to 42 residents at our main site, that being the hostel at Tallow Hill and 2 flats, with an additional 4 resettlement properties in locations across the city. The resettlement properties accommodate up to 24 residents. The charity leads Worcester's Housing First project; a county wide, multi-agency housing project that works with those deemed most challenging. This project has grown from 28 participants to 43. We have 24 FTE staff members and 112 registered volunteers.
Established in 1977, we remain the only high tolerance hostel (Reference KFx Consultancy "Getting it right: How to write a drugs policy") in Worcestershire & has been operating the Trauma Informed Care (TIC) and a Psychologically Informed Environment (PIE) for over 6 years.
These concepts are underpinned by our 'Theory of Change,' where the 'End State' ['People who leave St Paul's have a place where they belong; the skills, capacity and enough support so that Worcestershire is a place where homelessness is rare, brief and non-recurrent'] is achieved through 'Decisive Conditions' (interventions) including managing emotional/psychological pressure; feeling safe, stable, secure, and doing purposeful things with their time. To achieve this, four key elements must be at the root of our practice.
Protect: Build psychological safety of the people who come to us for help. Not only must we keep them safe, but they must also feel safe
Recover: Building relationships and resilience are the keys to recovery
Re-connect: People need friends, help and support in order to establish an inter-dependent life
Prevent: Work with partners to prevent homelessness at societal/systemic level
The outcomes of this are that people feel their place is safe, stable, and secure. They are better able to manage emotional and psychological pressures and they have opportunity and are encouraged to do purposeful things with their time, feeling good about themselves and build trust.
"The core experience of psychological trauma are dissemination and disconnection from others. Recovery, therefore, is based upon the empowerment of the survivors and the creation of new connections"
Herman (1992) Trauma & Recovery P133
Local authorities recognise our competence and in 2019 we were asked to lead the first Housing First service in Worcestershire and we set up the service in March 2020. It remained operational throughout the pandemic. Housing First is an approach with an international evidence base & the Worcestershire service is the 'High Fidelity' model. To date it has rehomed over 43 people; none have returned to rough sleeping. We work in partnership with Worcestershire districts councils, county council & housing providers including Platform, Citizen, Rooftop & Stonewater. The overall philosophy is to provide a stable, independent home, intensive personalised support, and case management to homeless people with multiple and complex needs. The aim is to end repeat and chronic homelessness for a group of people for whom other services are ineffective. Often deemed as 'un-housable' or 'poor at engaging.'
We remain at the forefront of coordinating and influences services across all sectors and have a strategic role in developments and decisions working cohesively with organisations. We continue to lead development and innovation addressing the needs of this vulnerable client group and seen as exempla of best practice and have seen the role out of our Trauma Informed Care approach begin to emerge across all districts. This example of leadership and best practise was pivotal in the coordinating of services during the COVID-19 pandemic, coordinating a multi-agency approach to ensure the needs of the homeless community were being met, particularly rough sleepers. Working with the Local Authority, acquiring accommodation and providing for rough sleepers in direct response to government's 'Everyone In' directive.
We work in collaboration with state and other charitable organisations, who have experience of homelessness, to a look at ways of developing new services that are coherent across all districts, avoiding duplication of services, development of new and improvement to existing provision. These include Worcester Cares Forum, Worcester Grassroots Alliance, Worcester City Council Supplementary Substance Misuse & Recovery and Rough Sleeping Drug & Alcohol Treatment grant programs, Rough Sleeper & Emergency Accommodation Integrated service Hereford & Worcester and Worcester County Public Health directive from the Office of Improvement and Disparities to name a few.
"What happened to you?" At St Paul's we use trauma as the lens through which we look to understand why a person arrives at our door. In our experience, past trauma, often from childhood, is prevalent in most; these are known as Adverse Childhood Experiences (ACE's). We recognise the damage trauma can do to the character of a person & the negative impact is has on choices they have. The lifetime prevalence of ACEs is substantially higher among homeless adults than among the general population, and ACEs exposure might be associated with prevalence of mental illness, substance misuse, and victimisation. (Reference The Lancet Public Health Sept 2021).
Using the available evidence of 'what works' we have distilled the 3 core tasks of building psychological safety; nurturing & strengthening appropriate relationships & behaviours and connecting people to the friendships, help & support they need. This has had a demonstrable & immediate impact. The report by Dr Samia Addis et at Public Health Wales (Di Lemma et al., 2019) that ".... for adults, relationships are a powerful protective factor for people with high ACE scores (Danielson and Saxena, 2019) and sources of resilience include regular participation in community activities and perceived financial security" gives us encouragement we have been heading in the right direction.
By combining this with TIC & PIE, the essence of the approach changes the nature of the question we ask from 'What's wrong with you?' to 'What happened to you?' This new emphasis seeks to connect the individual's trauma history to their current behaviour that than seeing the behaviour as a character flaw.
We have been using ACEs for over 6 years & train staff in the Trauma Informed approach."
What impact has been made with the funds raised?
"The funding that we have received from Give As You Live donations has been essential to enable us to continue to deliver services to the most vulnerable members of our society. We are able to utilise People with lived experience in essential roles within the organisation as well as external partners; residents are able to take part in doing meaningful things with their time, to build skills, confidence and build trusted relationships.
The cost of living crisis is having a detrimental impact on our finances, so these additional donations form GAYL are vital to help us continue our delivery"
How does your charity use Give as you Live? How do you share Give as you Live with your supporters?
We are proactive in marketing this resource on all of our social media platforms, we market to our staff, volunteers and partners.
What has been your greatest success using Give as you Live?
Giving people ways to help raise funds without impacting on their disposable incomes
Any top tips you would recommend to other charities?
I would encourage all charities to become part of GAYL, is it so easy to use. Ensuring that you market the campaigns and letting your supporters know how they can help you without impacting on them is a must!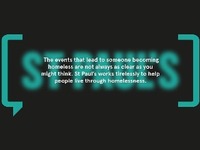 What the charity thinks...
We are delighted with the support we get from GAYL and grateful that the platform enables our supporters to donate to our charity, without impacting on their disposable income, which in the current climate is essential
Annamarie BRANT
Fundraising Manager
More charity success stories