Woodland Trust case study
How Woodland Trust are using Give as you Live to raise funds.

What does this mean to your charity?
We are absolutely delighted that shoppers have raised more than £25,000 for the Woodland Trust. This is fantastic! We can do so much with this money for woods and trees here in the UK. It help us create a wood by planting more than 5,600 trees, it could help us maintain and look after 15 new woodland creation sites and it could help us protect the homes of countless rare wildlife, from dormice to red squirrels. We are so grateful to the donations which help our work to protect, restore and create woodlands across the UK. Thanks to everyone!
What communication channels do you use to promote Give as you Live?
Blog on the Woodland Trust website www.woodlandtrust.org.uk emails and social media.
What Give as you Live resources have you used to promote it to your supporters?
We have used an email Give as you Live created and some social assets.
What does £5 raised mean to the charity?
£5 can help us manage woodland for dormice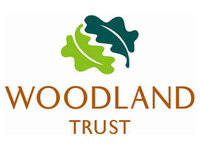 What the charity thinks...
Give as you Live is an absolutely brilliant incentive. Everyone needs to shop in one way or another, so it is great that when they do so they can also be assured that they are giving to a charity. For us the donations we have received so far are doing so much to help us protect the beautiful woodland and trees we have here in the UK. These are life giving environments which will benefit generations of people and wildlife. A big thanks to Give as you live and all its shoppers!
Andy Bond
Charity representative
More charity success stories