Woodlands Animal Sanctuary case study
How Woodlands Animal Sanctuary are using Give as you Live to raise funds.

Who are your charity and what you do? What impact has been made with the funds raised?
Woodlands Animal Sanctuary is an registered independent animal rescue charity & our aim is to look after ill, unwanted and neglected animals.
We specialise in rehoming cats and guinea pigs and rehabilitating and releasing hedgehogs.
Made up of a dedicated team of Staff and Volunteers. We also look to provide opportunities for people that they may not usually get, whether that be in a volunteering capacity, or by visiting our site during one of our many visiting options. Being able to have an easy to use, for both ourselves and our supporters, way of donating on our website and social media platforms is a lifeline. We rely soley upon donations to carry out the work that we do and the amount that has been raised by our supporters via Give as you Live shows just how easy it is to use.
How does your charity use Give as you Live? How do you share Give as you Live with your supporters?
We use Give as you Live donate, on our website and social media platforms as a way for our supporters to donate one off amounts or to set up regular payments. We share Give as you Live Online options on our social media platforms and on our newsletters too.
What has been your greatest success using Give as you Live?
The donate button on our website has raised the most money for us over time, and it is fantastic because it is something that our supporters can utilise without having to contact us.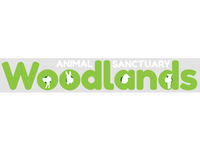 What the charity thinks...
Give as you Live provides a means of fundraising for us whatever event or plan we may have. This flexible approach from one platform makes it so much easier for us to provide professional fundraising tools for our supporters, which in turn give them confidence when parting with their money.
Louise Doyle
Woodlands Animal Sanctuary Community Champion
More charity success stories