Wiltshire Air Ambulance case study
How Wiltshire Air Ambulance are using Give as you Live to raise funds.

Roughly how long have you been actively promoting Give as you Live?
For more than two years.
What was the first thing you did to promote Give as you Live?
Distributed custom printed leaflets and promoted on our Facebook page.
What communication channels have you used to promote Give as you Live?
We focus our Give as you Live promotion online through social media platforms like Facebook and Twitter, it's easy to click straight through and register.
What Give as you Live resources have you used to promote it to your supporters?
The weekly tweets and posts are fantastic, easy to just copy and paste when we're super busy.
How will the funds raised through Give as you Live help the charity? Please provide some examples of what the funds could help pay for.
It's simple really, we rely entirely on donations to keep us flying and saving lives. Here's how your donation has made a difference.
Do you think other charities would benefit from fundraising through Give as you Live?
Absolutely, especially as ecommerce takes over the world of retail.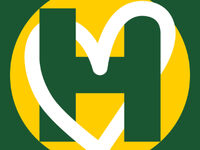 What the charity thinks...
Give as you Live is an easy way to support a charity of your choice. Most of us shop online and with GAYL you can help make a difference to someone's life without costing a penny. We're always kept in the loop with GAYL competitions and activities, they're constantly coming up with fun new ideas. Each month we see an increase in shoppers and funds raised, it's fab!
Ana Exton
Digital & Creative Co-ordinator
More charity success stories