WDC, Whale and Dolphin Conservation case study
How WDC, Whale and Dolphin Conservation are using Give as you Live to raise funds.

What Give as you Live resources do you use to promote this way of fundraising to your supporters?
We use the bespoke digital marketing package in a number of ways. Firstly we tweet a link to our page through @adoptadolphin as it's mostly UK followers and that will usually get picked up by our global @whales_org Twitter stream and re-tweeted.
The Facebook stories are also really useful and we post these on the UK-centric WDC Scottish Dolphin Centre page and also on the global WDC page. It's always great to have a different range of stories across all our social media platforms that our supporters can get involved in.
I've used Give as you Live copy worked into a news story in a recent monthly e-newsletter out to our dolphin adopters, along with a link to the introductory video because I think that's a really great resource. It's fun, personal and really brings home the "it's easy and free" message.
How do Give as you Live funds help your charity?
Give as you Live is a fantastic source of unrestricted income. So money raised can help anything from a tiny project educating children in an Amazonian village on how to protect the river dolphins, to campaigning to get Sir Richard Branson to stop Virgin Holidays promoting trips to SeaWorld where orcas are kept captive and made to perform tricks.
WDC works towards a world where all whales and dolphins are safe and free so we will fight to protect not just species and populations, but individuals too such as the young orca, Morgan, currently held in captivity at Loro Parque in Tenerife.
Do you have any plans for communicating Give as you Live in the future?
I'm currently working on integrating a Give as you Live page into our website which is being redesigned as I type! I'm also putting together an e-newsletter to introduce Give as you Live to all our supporters (who are very web-savvy) and will be including more information in our quarterly magazine, Whale & Dolphin.
Do you think other charities would benefit from fundraising through Give as you Live?
Easy answer - yes!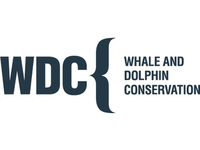 What the charity thinks...
I believe that the things that drew me to Give as you Live will also attract our supporters and others. The simplicity of the set-up, the ease with which donations can securely be made and the great staff on board at Give as you Live make it fun and accessible. I think online fundraising has really caught up with the rest of the internet and the personal, fun feel of Give as you Live makes it easy to integrate it with your daily social media and online shopping habits.
Jo Hanlon-Moores
Whale and Dolphin Conservation
More charity success stories