Unseen case study
How Unseen are using Give as you Live to raise funds.

What marketing assets do you use to promote Give as you Live?
We have promoted in our Newsletters and on social; Facebook and Twitter.
How have the funds raised through Give as you Live helped your charity?
£1,000 is enough to provide 50 hours of one-to-one support for survivors of human trafficking. Unseen runs the only safe-house for women survivors in the South West of England and is one of only three in the country. We work with some of the most vulnerable survivors who are struggling to come to terms with their experiences. We help them cope with issues like anxiety, depression, suicidal thoughts, and sleeplessnesss.
Our specialist staff help women by working with them to identify what their needs are, what their goals are, and how they can be achieved. They support women to get medical and sexual healthcare, legal advice, education and life-skills training and then support them to move on into independent accommodation. It's invaluable work. One woman recently said: "Thanks for always listening to me, supporting me and encouraging me. Thank you all for making me laugh when I had almost forgotten how to. I am so grateful for you all giving me your time, the most thoughtful gift of all."
And thank you to Give as you Live for making this possible!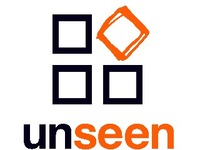 What the charity thinks...
Give as you Live is a great way for people to 'give' to charity without parting with any money! It enables people to carry on their every day life, shopping and providing for their families, knowing they are still doing good.
Rebecca Wingate-Saul
Charity Representative
More charity success stories