Twinkle House case study
How Twinkle House are using Give as you Live to raise funds.

Children and Young People sector
What marketing assets do you use to promote Give as you Live?
We use the marekting materials provide to use by Give as you Live. We promot mainly on our social channels Twitter and Facebook, also have cards and posters up around the site
How have the funds raised through Give as you Live helped your charity?
Our funds raised go directly to supporting our free services for children with Disabilities and their families, such as 1-1 support and sleep support.
What does just £5 raised mean to your charity?
£5 would enable us to buy a sensory toy or 15 minutes of support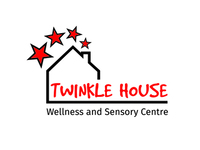 What the charity thinks...
Give as You Live is a fantastic free resource for online shopping with over 4000 stores to choose from. Charities and Voluntary sector organisations benefit from cash rewards for directing customers to their shops. Give as you Live also provide free high quality personalised marketing materials for Charities all year round!
It is really easy to sign up to and manage and is super easy for your supporters to raise funds too.
Jill Boardman
CEO Twinkle House
More charity success stories