The Welsh Sinfonia case study
How The Welsh Sinfonia are using Give as you Live to raise funds.

How do you promote Give as you Live to your supporters?
Twitter and facebook messages and images: messages and images also used in our supporter emails with links
Do you think similar charities would benefit from using Give as you Live to fundraise?
Yes definitely. Because so much of our mailing and supporter contact is about selling/buying tickets it's often a tricky call about asking for donations as well, though like all arts organisations we need donations - but this way you're only encouraging them to do something they would be doing anyway, benefiting them as shoppers without actually asking them to donate, an extra cost to them.
How will the funds raised through Give as you Live help the charity?
It's all going into our Crescendo Project, building classical orchestras in secondary schools in Wales. The money forms a crucial part of our partnership funding in grant applications, and demonstrates effectively how we are trying to contribute as much of our own money as we can to what is a brilliant and very effective programme. Any music organisations which are applying anywhere for outside funding support need to demonstrate self-help, and Give as you Live is a very neat way of doing it.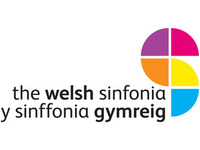 What the charity thinks...
Arts organisations, particularly smaller ones, find it hard to do a 'hard sell' to their supporters asking for much needed money on top of selling tickets. Give as you Live puts together the selling messages covering enough key dates and activities to choose from that they don't feel so much like a hard sell - especially when you can say that the donation is coming from the retailer, not their own pockets. Your technical back-up and 'customer service' is really outstanding - friendly, helpful and very prompt.
Anne Curtis
Charity representative
More charity success stories