The University of Liverpool case study
How The University of Liverpool are using Give as you Live to raise funds.

How do you promote Give as you Live to your supporters?
We use the facebook and twitter posts in the Marketing resources along with some of the seasonal campaigns. We tend to write our own emails and have also done a few stories as part of our online newsletter and a postcard to send out with our telephone campaign.
Do you think similar charities would benefit from using Give as you Live to fundraise?
Yes definitely, it provides a source of income which you don't have to continually solicit and gives you something to offer those who can't afford to give a donation.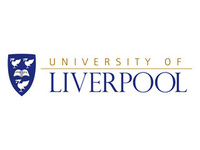 What the charity thinks...
Give as you Live is really easy to use as a shopper and the team provide lots of support for promotion online to your constituents. We've raised over £2,500 from Give as you Live; it's a great way to get more people interested in the work your charity does and to help them understand that their support, no matter how small, can make a difference.
Rachael Airey
Stewardship Officer
More charity success stories