The Big Cat Sanctuary case study
How The Big Cat Sanctuary are using Give as you Live to raise funds.

What marketing assets do you use to promote Give as you Live?
The main direct promotion of Give as you Live has been through our twitter, Instagram & Facebook communities. We have a strong and loyal following of nearly 42,000 over these platforms. We have also promoted the scheme in our monthly newsletters, reaching over 20,000 active subscribers and sending them the message of how people can easily support our Welfare, Breeding, Conservation & Education programmes through their regular shopping activity. All this has been done using bespoke images with our cats plus giveasyoulive and the big cat sanctuary logos. We use twitter, facebook, instagram plus our monthly newsletters to let our community know about our Give as you Live page.
How have the funds raised through Give as you Live helped your charity?
This amount will enable us to care for our 50 cats and carry out our charitable activities for a whole day. Being a small charity we are always looking at always looking at ways the raise funds to cover the costs of our welfare, conservation, breeding and education programmes, and being able to let our supporters know that they can fund our work for a day just by shopping online is just perfect!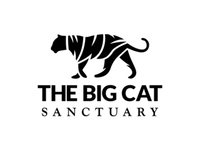 What the charity thinks...
Give as you Live is a fantastic concept, and extremely easy to add to our fundraising campaigns. We like to try different type of visuals based on materials that are provided, and are so pleased with the uptake by our supporters.
Sue Jueno
Charity Representative
More charity success stories