The Tibetan Education And Relief Association case study
How The Tibetan Education And Relief Association are using Give as you Live to raise funds.

What marketing assets do you use to promote Give as you Live?
We mainly use picture resources - cover and individual 'post' images, and banners on emails and our website.
We also share posts from the Give as you Live Facebook page (and occasionally Twitter) and try to periodically remind unregistered supporters about GAYL by posting a link to the 'How it works' video from the Give as you Live website.
How have the funds raised through Give as you Live helped your charity?
For a small charity like ours it really is greatly appreciated as every pound goes a long way in our Himalayan projects. Our education sponsorship for children in Nepal, for example, needs around £16 per month for each student's school fees.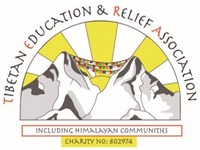 What the charity thinks...
We are very happy with Give As You Live, which is a trustworthy, established fundraising platform that just about any internet user can sign-up to and use for their very own fundraising. For people who can't afford to donate cash, and who can't fundraise in any other way - for whatever reason - Give As You Live helps supporters to feel that they are doing something worthwhile just by an extra click or tap when buying something online. Marketing pictures are clear and modern, and the Give as you Live website is friendly and uncomplicated - it's all good!
Johanna Widdowson
Treasurer
More charity success stories