SU Scotland case study
How SU Scotland are using Give as you Live to raise funds.

What marketing assets do you use to promote Give as you Live?
We promote Give as you Live on Facebook, Twitter, Instagram, and emails, on our webpage, blog articles and in our magazine. You are also on the kitchen wall in the head office. The logo pack has been useful as we use both the promotional materials supplied by Give as you Live and also create our own which may better match what we have going on at particular time.
How have the funds raised through Give as you Live helped your charity?
Give as you Live represents a different way for people to get involved with SU Scotland. The funds raised have allowed those who do not wish to commit to a regular gift, or those who quake at the idea of a traditional fundraiser, to still make a contribution to our mission.
What does just £5 raised mean to your charity?
Each gift goes towards making a difference in the lives of young people in Scotland, big or small. £5 can buy a set of craft materials, or can help contribute towards the upkeep of a 120 acre outdoor centre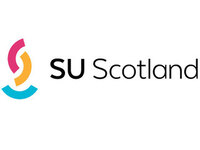 What the charity thinks...
Give as you Live is by far the most supportive organisation who offer this kind of fundraising partnership, and their market share gives further confidence that they are the best placed to match people's spending with our cause.
Dave Page
Support Development Officer
More charity success stories