StreetInvest case study
How StreetInvest are using Give as you Live to raise funds.

Children and Young People sector
What marketing assets do you use to promote Give as you Live?
We donwload the marketing materials from the tooklit and use them on Twitter, Facebook, Emails and Email signature.
How have the funds raised through Give as you Live helped your charity?
£250.00 may not seem much but to street children it can mean the difference between abuse and safety. For StreetInvest and our partners, it means that 250 street children can benefit from a trustworthy adult in their lives for at least one more month.
For small charities like StreetInvest, and for our even smaller partners around the world, £250 can also mean:
- Six months expenses for the volunteers on the street with the children
- A computer to keep track of the work, monitor the performance ... and raise new funds
- Annual training for one of the street workers
- A year's worth of medical supplies for minor health issues
- Our annual membership fee to the Consortium for Street Children
What does just £5 raised mean to your charity?
£5.00 keeps five street children safer for one month. Away from prostitution, petty crime and gangland violence. That way they have real life options which otherwise would not be possible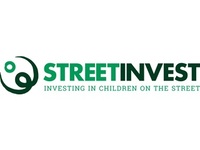 What the charity thinks...
Give as you Live is such an obviously ideal funding source for charities and donors. It is a platform that requires nothing and costs nothing from either the donor or the charity - other than promoting it and using it. The funds generated are the ideal type for all charities, namely funds that can be used for the most important purpose at the time.
Francesca Douka
Charity Representative
More charity success stories