St Luke's Hospice Sheffield case study
How 292 supporters have raised £2,330.83 with Give as you Live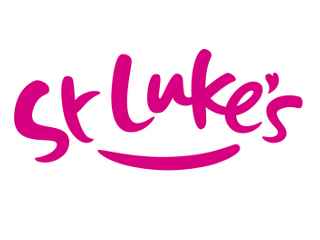 Charity name:
St Luke?s Hospice Sheffield
Charity representative name:
Ian Cracknell
How do you promote Give as you Live to your supporters?
We use social media graphics and suggested updates, web banners, posters and campaign resources.
How will the funds raised through Give as you Live help the charity?
The funds raised through Give as you Live go into our general patient care income stream. Here's some examples of what different amounts help us pay for:
£530 - 24 hours of care for an in-patient
£22 - 1 hour of care for an in-patient
£910 - 1 hour of running costs
£100 - 1 pressure relief cushion
£16 - 1 memory box for a child
£7 - 1 book provided for a bereaved child.
What the charity thinks...
We've found Give as you Live very easy to get started and promote as a scheme to our supporters in order to encourage them to raise money for our patient care when they shop online. The bespoke resources and campaigns are really useful assets and help us to tie in the scheme with the seasonal shopping activity of our supporters, which really works during key shopping periods such as Christmas and peak times for holiday booking. It also adds another dimension to our social media activity, engaging with wider interests of our supporters that we might not otherwise without being a part of and promoting the scheme.
Ian Cracknell, Charity representative
St Luke's Hospice Sheffield