St Kentigern Hospice case study
How St Kentigern Hospice are using Give as you Live to raise funds.

What marketing assets do you use to promote Give as you Live?
I use the fundraising resources which are emailed fortnightly to promote Give as you Live to our supporters. Having ready made marketing materials is such a help as we can just use them as they are without having to spend valuable time processing our own. We find that Facebook and twitter are ideal platforms to promote Give as You Live and that is where we get most of the traffic from.
How have the funds raised through Give as you Live helped your charity?
£250 will buy holistic treatments and creative therapy sessions for our patients and counselling sessions for members of their families. All these 'extras' make the difference between hospice care and hospital care. Hospitals take care of the patient's clinical needs but hospices look after the wellbeing of the patient as well as their clinical needs and offer support to their families and carers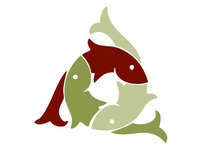 What the charity thinks...
Give as you Live is a wonderful way to raise funds for the hospice with little effort on our behalf. The fact donations are received on behalf of our supporters with minimal effort on their part too makes it even easier to promote.
Lindsey Thomas
Charity Representative
More charity success stories