Southampton Street Pastors case study
How Southampton Street Pastors are using Give as you Live to raise funds.

How do you promote Give as you Live to your supporters?
We find the weekly marketing resources so helpful for weekly ideas about how we can encourage our supporters to use Give as you Live.
The Christmas bespoke campaign materials were great - they provided us with materials to use on our website, by email and by social media that we could use to highlight how our supporters could maximize their Christmas purchases by supporting us as they shopped!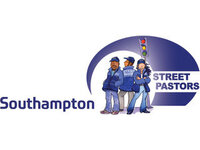 What the charity thinks...
We would recommend every charity makes Give as you Live part of your fundraising strategy. They provide great support and lots of resources to help you get going, and the service itself is easy for supporters to set up and use. So many of our supporters contact us to ask how else they could give - and we have found that spreading the word about Give as you Live has helped us to raise regular monthly funding, through the online shopping that people already do.
James Musson
Charity representative
More charity success stories