School-Home Support (SHS) case study
How School-Home Support (SHS) are using Give as you Live to raise funds.

What marketing assets do you use to promote Give as you Live?
At School-Home Support we mainly use our twitter account, but we also remind staff about Give As You Live through emails. We've also used banners in our email signatures to encourage more people to support SHS through Give as you Live. We've used the marketing resources Give as you Live have sent to us. These have been really useful as they reduce the amount of time and resource it takes to promote Give as you Live across all channels! The graphics are eye-catching and the professional quality means our supporters trust the Give as you Live brand.
How have the funds raised through Give as you Live helped your charity?
The funds School-Home Support has raised through Give as you Live have been a massive help, especially because we have the flexibility to direct them to where they're most urgently needed. Whether they're used to buy school uniform, or emergency food for children who would otherwise go without, or contribute to an SHS Practitioner being able to give advice and support to disadvantaged pupils and their families, we know we can count on Give as you Live funds as a reliable part of our monthly income.
What does just £5 raised mean to your charity?
Just £5 could buy a tie for a child who's been moved to a new secondary school or could give a child a much-needed meal at breakfast club, enabling their parent or carer to attend early morning appointments for housing or benefits. More importantly, every £5 raised represents people sharing in our mission to get every child in school and ready to learn – whatever it takes.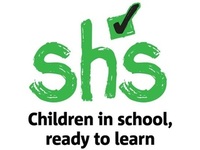 What the charity thinks...
Give as you Live is a really good way for people to help School-Home Support get disadvantaged children in school and ready to learn without having to go out of their way or spend any extra money. We've really benefited from Give as you Live's friendly support, their easy-to-use marketing materials, and the chance to be their featured charity thank you!
Annabel Rose
Fundraising Executive
More charity success stories