The Stable Family Home Trust case study
How The Stable Family Home Trust are using Give as you Live to raise funds.

Who are your charity and what you do? What impact has been made with the funds raised?
We are the Stable Family Home Trust based in Bisterne in Hampshire. We have been operating as a charity for over 40 years and are immensely pleased and proud with what we have achieved from our humble beginnings as a therapeutic horticultural environment for adults with learning disabilities to now, where we provide and care for over 130 clients with learning disabilities to live their lives as happily and independently as possible.
We do this by providing 9 amazing supported living homes across both Hampshire and Dorset to encourage the very best in independent living. So, they can cook, clean and manage their lives with support and care to be self-sufficient and gain independence. In addition to this, we have four separate hubs called Aspire, Evolve, Gifted and the Stables. It's in the 4 hubs that a myriad of activity takes place all designed to encourage our clients to get involved and be the best they can be.
Aspire and Evolve allows us to deliver education and day skills, principally encouraging skillsets and capacity for paid employment to gaining recognised qualifications. Clients gain skills such as being able to work in venues where they are managing stock, liaising with the general public and taking money. Going out to different and challenging environments and getting involved in the local community by taking in part for example, in our own fundraising events and ones of their own choice.
Gifted is our garden and gift shop whose benefits ae threefold:
• It provides a valuable community resource.
• A venue to showcase clients pottery, arts and crafts and gardening skills.
• Enables opportunity to vocationally practice the skills gained in education with the general public.
At The Stables our wonderful clients can take part in many different day activities such as arts and crafts, drama, music, singing, pottery, gardening, woodwork and last but not least, keep fit, fitness and wellbeing classes.
It is a truly motivational and fabulous charity which has grown beyond hopes and dreams. Of course, that sets an even bigger challenge going forward to continue being innovative, provided the best facilities and support and to maintain growth in the future.
How does your charity use Give as you Live? How do you share Give as you Live with your supporters?
We use this for third party fundraising challenges, our own SFHT challenges and throughout lockdown many virtual events, i.e. Christmas Appeal, Virtual Quiz Night, Virtual Summer Fayre, 40 Challenge, Virtual London Marathon, Cheer the Deer, 12 Days of FITmas to name but a few. We market and advertise the event through our social media platforms and share the fundraising link online encouraging people to donate. It is also a good platform for anonymous donors or people who want to make a donation through our website. Additionally, people have the option to tick Gift Aid which is an extra 25p per £1 and the extra money is sent direct to us.
What has been your greatest success using Give as you Live?
We launched a very successful Emergency Covid Appeal which raised around £120k. Without the help of this on-line donation platform we could not have raised this amount of money because people were in isolation, not working, and not able to raise funds from community fundraising and public events. With the help of Give as you Live our donation page went out to a much wider audience, supporters and friends of SFHT who we could only contact via email, letters and social media which helped saved the charity.
Any top tips you would recommend to other charities?
Since Covid, we have used Give as you Live a lot which dramatically increases our on-line donations, through all of our social media channels.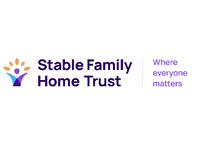 What the charity thinks...
Since Covid pandemic, digital fundraising is vitally important to SFHT. Digital fundraising allows us to build relationships with new supporters and to raise awareness and funds for campaigns.
Tracey Hickford
Corporate & Community Fund Development Officer
More charity success stories