Sang-ngak-cho-dzong case study
How Sang-ngak-cho-dzong are using Give as you Live to raise funds.

What marketing assets do you use to promote Give as you Live?
we have used the images and content provided by Give as you Live. We have used our social chaneels; Facebook and Twitter andf have included messaging in our emails to our supporters.
How have the funds raised through Give as you Live helped your charity?
Sang-ngak-cho-dzong is looking to raise £700,000 to establish Drala Jong, a Budhist Retreat Centre in Wales. So far we have raised over £500,00 towards this target. These are huge sums of money but we have found that progress towards our target has been made by many, many small donations. Whilst £500 is less than 0.071% of what we need, every penny counts towards making the vision of Darla Jong a reality. This is why we make use of Give as you Live to collect every possible penny from people's online shopping.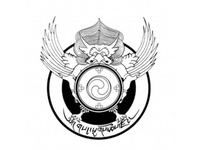 What the charity thinks...
Give as you Live allows people the opportunity to raise funds for Draka Jong at not extra cost to themselves. People have already been wonderfully generous and so it is good to be able to offer a channel for fundraising that only requires them to remember to log in.
ö-Dzin Tridal
Charity Representative
More charity success stories