The Rotary Club Of Worcester Benevolent Trust Fund case study
How The Rotary Club Of Worcester Benevolent Trust Fund are using Give as you Live to raise funds.

What marketing assets do you use to promote Give as you Live?
To date we have used Give As You live as an internal fund raising tool, so we have promoted by e-mail and face to face contact. However, as part of our new club marketing strategy we will be using a range of social media to promote Give As You Live to our supporters and the public. We are also planning on having it on our web site when it is redeveloped.
How have the funds raised through Give as you Live helped your charity?
The Rotary club of Worcester is a local rotary club that needs to raise funds to support its activities at home and overseas. These range from Ending polio, Shelter boxes for international disaster relief to supporting literacy in local schools. As we are all volunteers every pound we raise can be put to good use and we are always looking for new ways to raise funds. What does £1,000 mean to us? Well, £650 buys a Shelter Box; £500 co-funds a defibrillator; £200 funds a trip to the zoo for young carers and so on.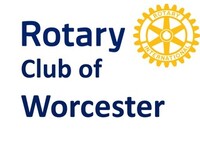 What the charity thinks...
Give As You Live is a great way for our members and others to support our charitable activities whilst they do their on-line shopping! We have found working with Give As You Live great they are reliable and supportive. For any charity that wants to raise funds and has a group of on-line shoppers Give As You Live is an essential tool. It is free, easy to use and delivers on-going revenue
John Pooley
Chair, Club Marketing Committee
More charity success stories