Rainbow Trust Children's Charity case study
How Rainbow Trust Children's Charity are using Give as you Live to raise funds.

Children and Young People sector
What does this mean to your charity?
£250 enables our Family Support Workers to give over 10 hours of support to families with seriously ill children. This time can be spent providing hospital support during a child's treatment, practical help such as transportation for families that need it, or emotional support, when a child, sibling or parent needs to talk to someone about what they are going through.
What communication channels do you use to promote Give as you Live?
This year we've focused on targeting social media followers and staff. Our social followers haven't easily developed into donors, so we are using soft asks like this to deepen their engagement levels. As a national charity, our staff use several Give as you Live partners and so it makes business sense to make sure that not only are we getting the best prices for their products and services but also that we can raise a little bit extra while doing so.
We like to use the visual toolkit elements as they are bright and positive. For staff awareness we've also been very clear about the benefits via internal emails and intranet.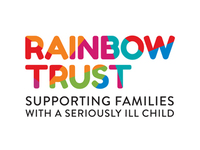 What the charity thinks...
Give as you Live is a strong brand that suits our positive marketing and fundraising. They are constantly evolving which is key to avoiding fatigue, particularly at a time when charity is under such close scrutiny.
Jenny-Anne Dexter
Charity representative
More charity success stories