Purple Field Productions case study
How Purple Field Productions are using Give as you Live to raise funds.

Who are your charity and what you do? What impact has been made with the funds raised?
Purple Field Productions is a small UK charity that seeks to make a positive change by supporting the production and distribution of local language social education films in developing countries.
We work with local filmmakers to ensure that the films we make tackle important local needs, such as supporting safe motherhood practices and tackling social stigma of persons with disability.
Our Mission is to work together with local people and filmmakers to produce, distribute and show local language educational films that give help and hope to vulnerable and disadvantaged communities in Africa and Asia.

How does your charity use Give as you Live? How do you share Give as you Live with your supporters?
We use Give as you Live as a fundraising platform as it allows us and our supporters to easily set up a page and raise funds for us. We also use Give as you Live Online and advise our supporters of this via our e-newsletters and on our social media as it's an easy way to raise funds as you shop online. We also use Give as you Live on our webpage to allow our supporters to make a one-off or monthly donation to our charity.
What has been your greatest success using Give as you Live?
3. I think our most successful Give as you Live fundraiser was our Coronavirus appeal which raised just over £2,000 which was 134% of our target. Give as you Live has always been our go-to fundraising platform but it particularly shined during lockdown when our other methods of fundraising were no longer possible. We recognised the impact this virus would have on the disadvantaged communities we work with who do not have the healthcare systems in place to protect people. The ease of Give as you Live meant we could react quickly, raise funds rapidly and support the production and distribution of two music videos within a matter of a few weeks, spreading the word about how to protect yourself from Coronavirus. These videos will have saved lives in Sierra Leone and Malawi by informing people about the significance of proper hygiene, social distancing, and masks. A fundraising platform that was simple for us to use and for our supporters to utilise was critical at a point when time was of the essence.
Any top tips you would recommend to other charities?
Once you've made the perfect fundraising page, be sure to share it with your supporters as much as you can – on social media, through your e-newsletters, normal newsletters, ask your supporters to share it, any way you can. Shout it from the rooftops!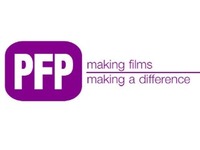 What the charity thinks...
Give as you Live fundraising pages are so quick and easy to set up. Whenever we have an event, we use Give as you Live to help us raise funds. This far, Give as you Live has helped us raise £17,691.15 – those funds have gone back into communities in Africa and Asia and given them the platforms to tell their stories and help save lives.
Celinda Ravelo
Charity Representative
More charity success stories