Prostate Cancer UK case study
How Prostate Cancer UK are using Give as you Live to raise funds.

What does this mean to your charity?
The vital funds that have been raised through Give as you Live mean that we can keep working towards our goal of taming prostate cancer within 10 years. This has also been a valuable opportunity to talk to new supporters through the Give as you Live Blog to raise awareness of the risks of prostate cancer and let people know about what we are doing to beat it. We're so grateful to our supporters for their generosity, and we are conscious they already give so much, so it's great to be able to tell them about another way of raising money which doesn't cost them a penny.
What communication channels do you use to promote Give as you Live?
We regularly post on Facebook and Twitter to our followers, using the Give as you Live pre made resources. We also include a segment dedicated to Give as you Live in our monthly newsletter which goes out to a big section of our database.
To promote internally we added a banner to everyone's email signature in the business. We hope that this will encourage people's friends, family and business contacts to sign up and help raise money.
What Give as you Live resources have you used to promote it to your supporters?
We have made use of the fantastic toolkit, particularly the Facebook and Twitter images that are available, and we have used the pre made banners within out newsletter. Having these ready made saves us a lot of time and means we can get the message out without creating extra work for our studio.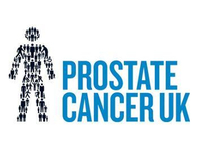 What the charity thinks...
I want to say a really big thank you to Give as you Live. Being chosen as charity of the month has helped us to more than double our number of supporters and achieved a huge increase in money raised. We're really excited to keep building on this success so we can keep funding ground-breaking research and campaigning for better treatments, diagnosis and support for men with prostate cancer
Rosie King
Charity representative
More charity success stories