Portsmouth Roman Catholic Diocesan Trust case study
How Portsmouth Roman Catholic Diocesan Trust are using Give as you Live to raise funds.

What does this mean to your diocese and the churches in their parishes?
The Catholic Diocese of Portsmouth serves communities across Hampshire, Berkshire, Oxfordshire, the Isle of Wight and the Channel Islands, via a network of 87 parishes and 71 Catholic schools, reaching out annually to a population of 3.2 million people.
The funds raised via our Give as you Live pages facilitates ministry in hospitals, prisons and among minority communities, as well as with young people, refugees and seafarers.
Priests' and parishioners' participation in the liturgy and the sacraments sustains and inspires them to be witnesses to God's love in their local communities: fundraising provides the resources to make possible this witness, as well as to partner with national and international efforts to meet need and disadvantage wherever it is encountered.
What communication channels do the parishes use to promote Give as you Live?
Parish newsletters (physical and electronic); websites; social media including parish Facebook pages; announcements at Mass, and live-streamed liturgies
What Give as you Live resources have been used to promote to the parish supporters?
Parish priests and parish administrators are encouraged to take advantage of the innovative resources available on individual parish dashboards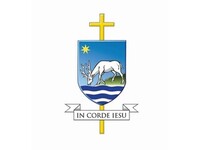 What the charity thinks...
Give as you Live's online fundraising pages came into their own during the long months of lockdown, sustaining parishes' ability to minister hope and help into their local communities.
As we emerge from this time of challenge and difficulty, the parishes of the Catholic Diocese of Portsmouth are eager to make best use of the support and opportunities provided by Give as you Live's fundraising technology, as we adapt our methods to reflect the unchanging Good News of God's love.
Richard Norman
Planned Giving Officer
More charity success stories