People against Poverty case study
How People against Poverty are using Give as you Live to raise funds.

What marketing assets do you use to promote Give as you Live?
We use the weekly marketing images and tweets as well sent weekly from Give as you Live. We also use the physical cards and flyers we requested from Give as you Live and that are in the toolkit.that were sent. We send out communications about Give as you Live in our newsletters, social media and via post.
How have the funds raised through Give as you Live helped your charity?
The amount raised via Give as you Live is a fantastic amount to support our work with impoverished children and families across the world! £250 is enough to support a whole family for almost 3 months, or to pay for 25 children to have a day out. It could pay for 16 children in Nepal to receive educational supplies, meaning they can stay in school and so much more.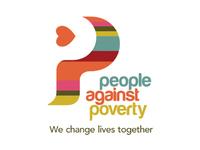 What the charity thinks...
We absolutely love Give as You Live! It allows us to raise much needed funds with very little effort. The marketing materials are fantastic and make it so quick and easy to promote through social media, even down to providing words for tweets.
Jenny James
Fundraiser
More charity success stories