Peer Productions case study
How Peer Productions are using Give as you Live to raise funds.

What does this mean to your charity?
We are so grateful to all our supporters for helping raise funds for Peer Productions. The £250 raised will be used to train the new team of young actors as peer educators in September 2016, enabling them to deliver our plays on complex social issues and outreach workshops with targeted community groups. The peer educators (aged 17 to 23 years) undergo a rigorous two week induction and development programme before beginning work on their first touring production. Following this, they will tour three productions across the year, reaching in excess on 10,000 young people.
What communication channels do you use to promote Give as you Live?
We promote Give as you Live via Facebook, Twitter and our mailouts to our mailing lists. We regularly use the pre-prepared tweets and Facebook messages provided in the Give as you Live mailings.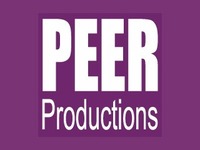 What the charity thinks...
Give as you Live is a great platform to enable our supporters to donate to us at no cost to themselves, with an amazing range of big name shops signed to be part of it. Give as you Live is easy for charities to use, and they provide really useful resources for charities to make it as easy as possible.
Claire Knight
Charity representative
More charity success stories