Parkinson's UK case study
How Parkinson's UK are using Give as you Live to raise funds.

What marketing assets do you use to promote Give as you Live?
We promote Give as you Live through various channels, but are moving towards a more digital focus. Give as yoiu Live features on the home page of our new ecommerce store and we have featured the service in our monthly email to supporters. Give as you Live has also been featured in the Parkinson's magazine. We have used the seasonal campaigns provided by Give as you Live in our marketing toolkit.
How have the funds raised through Give as you Live helped your charity?
We are grateful to the money we have raised through GAYL, which helps support Parkinson's UK's research.
The number of people diagnosed with Parkinson's in the UK is about 145,000. That's around 1 adult in every 350.
We're the Parkinson's charity that drives better care, treatments and quality of life. Because we're here, no one has to face Parkinson's alone.
What does just £5 raised mean to your charity?
£5 will help refer a person with Parkinson's to other vital health services in their local area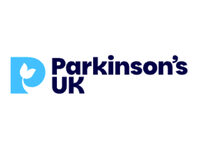 What the charity thinks...
Give as you Live offers a great way for our supporters to contribute to Parkinson's UK, outside of the traditional donation channel. They offer a full suite of marketing material we can use across our various channels and are always coming up with new ideas how we can promote the service to our audience.
Christian Harris
Business Development Manager
More charity success stories