Northumbria Blood Bikes case study
How Northumbria Blood Bikes are using Give as you Live to raise funds.
Who are your charity and what you do? What impact has been made with the funds raised?
Northumbria Blood Bikes is a registered charity that helps to save lives. We provide out-of-hours delivery of blood, samples and other urgent and emergency medical supplies to hospitals and health centres in the North East as well as 'Blood on Board' to the Great North Air Ambulance Service. We provide this service completely free of charge, everyone working with us donates their time and skills for free. Our entire operation is funded through donations from the public, fundraising events and corporate sponsorship. We cover Northumberland, Newcastle Upon Tyne, North Tyneside, South Tyneside, Gateshead, Sunderland, Durham and Darlington. All of the money we receive through Give as you Live goes towards keeping our fleet on the road and our charity operational to support the healthcare journey of those we help.
How does your charity use Give as you Live? How do you share Give as you Live with your supporters?
We are fairly new to Give as you Live and currently use the Donate section for fundraising pages, one off donations and regular donations. We share this platform with our supporters via a donate button on our website, social media, printed promotional material and with our fundraisers for events such as the Great North Run and our annual 360 Challenge.
What has been your greatest success using Give as you Live?
Considering this is a new platform for us we have seen the uptake in fundraising pages for those taking on challenges increasing. We have one lady who set up a fundraising page to raise sponsorship for a challenge she is doing in memory of one of our volunteers who sadly died.
Any top tips you would recommend to other charities?
We would recommend this platform to other organisations and it is very easy to promote it to your supporters.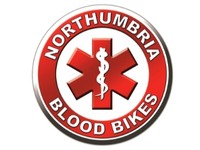 What the charity thinks...
We have found Give as you Live such an easy platform to navigate and it is easy to see the reporting side. When setting up our own challenge event supporters could then set up their own fundraising pages for we had a question which was quickly answered and the advice provided was simple to follow. We have had no issues and look forward to expanding our usage of the platform.
Kirsty Lawrence
Media / Publicity
More charity success stories