Action For Kids Charitable Trust case study
How Action For Kids Charitable Trust are using Give as you Live to raise funds.

Children and Young People sector
What marketing assets do you use to promote Give as you Live?
Give as you Live is highlighted on our website as another way to help and we try to spread the word regularly on Facebook, Twitter, Instagram and LinkedIn as well as promoting in our supporter e-newsletter and in our email footers. The Give as you Live marketing toolkit and emails are our lifeline- its just brilliant to have personalised, correctly sized banner images for all our social media pages and we love the calendar of prepared text too
How have the funds raised through Give as you Live helped your charity?
Funding from our Give As You Live supporters has a huge impact on helping disabled children and young people to deal with the barriers to good health, mobility, education and employment. The funds our supporters raise are used to purchase specialist life-changing mobility equipment and to provide employment support services.
What does just £5 raised mean to your charity?
Every penny makes a difference - £5 can fund a life-changing phone conversation with a mobility specialist – the first step to getting that vital piece of equipment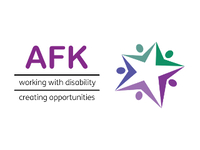 What the charity thinks...
We love working with Give as you Live! The well-designed, personalised resources do all the work for us they understand charities and the number of tasks that need ticking off and are always proactive with fundraising ideas and quick to respond when we have questions that need answering. It is so simple to use everyone loves seeing their donation milestones!
Lyn Prodger
Charity Representative
More charity success stories