YiS Young People's Mental Health case study
How YiS Young People's Mental Health are using Give as you Live to raise funds.

What marketing assets do you use to promote Give as you Live?
We promote Give as you Live via Facebook, Twitter, LinkedIn, newsletters, mail outs and word of mouth! We love the ready made social media campaigns provided by Give as you Live and we used all of the Christmas campaigns over the holidays. We love the variety and ease of use!
How have the funds raised through Give as you Live helped your charity?
Raising £100 means that YiS Youth Counselling Service can provide 3 free sessions of counselling to a young person in desperate need of mental health support.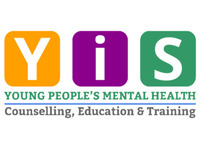 What the charity thinks...
Give as you Live is a practical way that our supporters can help us without giving lots of money during tough times or giving up lots of their energy and time. It's a quick, easy, practical and simple way to support a charity you love whilst you spend the money you would normally spend on other things!
Kat Newman
Charity Representative
More charity success stories