Mental Health Foundation case study
How Mental Health Foundation are using Give as you Live to raise funds.

Who are your charity and what you do? What impact has been made with the funds raised?
We work towards good mental health for all; as everyone knows, prevention is better than cure. Everything we do is focused on protecting people's mental health.
You and your community should be able to live life to the full. That's why we're continuing to find ways to prevent mental health problems.
We know that some communities are at higher risk of mental health problems due to the social, economic, and environmental circumstances they find themselves in. Much of our work challenges these mental health inequalities by helping those at the greatest risk.
Our work involves rigorous research and practical projects to identify what's most helpful, public information that empowers people to look after their mental health and influencing work to move policies in the right direction. Donations make this work possible, and will help us bring about a mentally healthy future for everyone.
How does your charity use Give as you Live? How do you share Give as you Live with your supporters?
We have information on using Give As You Live on our website, and periodically remind supporters to sign up and donate via email and social media posts.
What has been your greatest success using Give as you Live?
Over 1000 supporters have raised over £7000 for us which is fantastic.
Any top tips you would recommend to other charities?
Promote Give As You Live around key dates in your calendar. We host Mental Health Awareness Week, and use some of our communications around that time to suggest alternate ways of supporting the cause.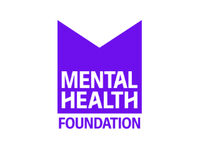 What the charity thinks...
We always love to give supporters alternative and easy ways to support our work. The platform makes it easy for us to promote this as a method of giving, with marketing materials like QR codes – which more and more of our supporters prefer. We also appreciate having marketing assets ready and available to use, which helps us be flexible and responsive with our fundraising. While other platforms have closed, it's great to have this as an option for our supporters to be involved in the most convenient way for them.
Isabel Collinge
Stewardship Officer
More charity success stories