Keynsham & District Mencap Society case study
How Keynsham & District Mencap Society are using Give as you Live to raise funds.

What does this mean to your charity?
This is great news for our charity. We rely heavily on our fundraising efforts so to know our supporters are still thinking of us when making online purchases is fantastic. This amount could fund 5 weeks of qualified session workers who can attend our clubs and help our members to get involved with activities they may otherwise not necessarily be able to experience.
What communication channels do you use to promote Give as you Live?
Facebook, Twitter, website, currently exploring mail shot activity
What Give as you Live resources have you used to promote it to your supporters?
Facebook/Twitter links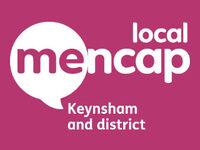 What the charity thinks...
I'm new to fundraising and I think the idea is fantastic and so easy to implement. The materials are really helpful and straightforward to use, the calendar is a really great idea to help planning and using new topics.
Amanda Leonard
Charity representative
More charity success stories