Meadow Well Connected case study
How Meadow Well Connected are using Give as you Live to raise funds.

What marketing assets do you use to promote Give as you Live?
We use the weekly marketing resources to spread the message via social media. We have used our social channels Facebook and Twitter and via our staff and volunteering networks.
How have the funds raised through Give as you Live helped your charity?
£100 enables us to provide 20 places at our affordable after school club - Connected Kids - which runs 4 times a week for 50 weeks of the year.
Our Connected Kids Club offers local children aged 8-13 a safe place to come after school where they can meet and play with friends, try out new activities and trips and have a meal before being collected by the parents at 6 o'clock.
What does just £5 raised mean to your charity?
With just £5 we can provide a healthy meal for up to 10 children in our affordable after school club - Connected Kids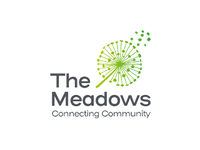 What the charity thinks...
Give as you Live is a fantastic, easy to use tool to enabling our supporters to raise funds for us. The resources and support we receive from Give as you Live are great, providing good quality content for us to use via our social media channels.
Mandi Cresswell
Charity Representative Name
More charity success stories