Global's Make Some Noise case study
How Global's Make Some Noise are using Give as you Live to raise funds.

What was the first thing you did to promote Give as you Live?
After signing up to Give as you Live, we introduced this new avenue of fundraising to our supporters by sending an update in our monthly newsletter. We also announced our involvement on Facebook and Twitter to reach those who aren't yet on our database and any other digital platforms we could think of! We also have a wonderful team here at Global so an internal communication was sent out to all staff to introduce Give as you Live.
What communication channels have you used to promote Give as you Live?
We have sent out internal comms, newsletters to our supporter database, social media posts and have created a feature page on our website.
What Give as you Live resources have you used to promote it to your supporters?
We love the branded banners and artwork that Give as you Live have provided so have made use of this on social media, our website and in our newsletter. We will also be using the festive branding pack across all our promotion platforms to remind people to log in to Give as you Live when Christmas shopping!
Do you think other charities would benefit from fundraising through Give as you Live?
Absolutely - It's so simple to do and new ways for supporters to get involved are always great!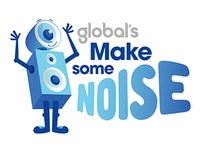 What the charity thinks...
We have been so impressed with Give as you Live from the moment we signed up and it's such an easy way for our supporters to get involved! They can raise money for our cause while doing their every day shopping online and after only being registered for a few months, they've already raised over £3,000 for our charity which is fantastic.
Rose Finnigan
Partnerships Manager
More charity success stories