Last Chance Animal Rescue Home case study
How 188 supporters have raised £1,629.36 with Give as you Live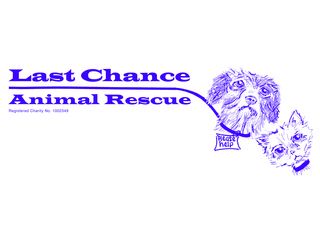 What does this mean to your charity?
This money helps Last Chance continue with our work rescuing, re-habilitating and re-homing hundreds of unwanted, abused and abandoned pets each year. Every donation is very gratefully received and we would like to thank everyone who has joined this scheme and in so doing helped save precious lives.
What communication channels do you use to promote Give as you Live?
Website, newsletter
What Give as you Live resources have you used to promote it to your supporters?
Advertising materials
What does just £5 mean to your charity?
With £5 we can feed a hungry stray cat for one week or treat a poorly dog who is suffering from worms
What the charity thinks...
Give as you Live is always ready to help promote and raise funds
Denise Dawes, Charity representative
Last Chance Animal Rescue Home