Laburnum Boat Club case study
How Laburnum Boat Club are using Give as you Live to raise funds.

Children and Young People sector
What marketing assets do you use to promote Give as you Live?
We have used Email, website and sometimes facebook. We have used materials from the marketing toolkit including banners, badges and logos.
How have the funds raised through Give as you Live helped your charity?
Every penny raised means a lot to us, so over £250 is amazing - and just from people shopping online!?!
What means the most to us is that people think of us when they are doing their everyday shopping on the internet - and it costs them nothing!
Great scheme!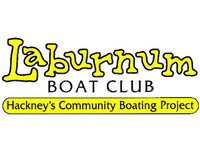 What the charity thinks...
Give as you Live: marvellous concept - everyone's a winner on this one.
Shops get more custom;
Charities get more donations;
Givers help their favourite charities.
The regular promotional packs are great, makes it very easy to pop out a reminder email to givers.
Jan Dorling
Charity Representative
More charity success stories