International Christian Consulate case study
How International Christian Consulate are using Give as you Live to raise funds.
How are you promoting the Give as you Live donate button and where have you featured the button?
We promote the Give as you Live donate button on our monthly newsletter and on our website. We have also featured it on our facebook page. I think the most successful use of the button has been through our monthly email newsletter.
How have the funds raised through the Give as you Live donate button helped the charity?
They have helped to top up the funding for our major projects, and now that there is a monthly donation option this will really help us to build our regular support base – which is something we really need.
What does a £10 donation mean to the charity?
£10 covers the cost of a refugee having access to our day centre, for a day, which means they have access to showers, laundry facilities, lunch and most importantly support services such as language classes, job readiness, CV writing, registration for tax and social security, integration support, basic medical care and psychosocial support.
What does a £50 donation to the charity mean?
£50 will provide emergency safe housing for a family for a week in one of the charity's safe houses.
What does a £1000 donation mean to the charity?
£1000 covers the utility bills for the charity's 8 safe houses for a whole month.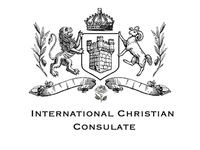 What the charity thinks...
Give as you Live has made collecting donations really simple and easy, especially since gift aid can also be claimed. It's even better now that the facility is able to accept regular donations this will be a huge help for our charity! The materials and support provided really take some of the stress out of producing effective fundraising material, which means we can focus more on helping our beneficiaries!
Yochana Darling
Charity Representative
More charity success stories