Indian Futures case study
How Indian Futures are using Give as you Live to raise funds.
What marketing assets do you use to promote Give as you Live?
We use the marketing materials provided by Give as you Live in our emails, Facebook and Twitter.
How have the funds raised through Give as you Live helped your charity?
The funds we have raised is the cost of university fees for one student for the first year!
What does £10 raised mean to your charity?
£10 can pay a month's salary of one of our evening IT Teachers or cover the costs of the internet bill of our thee IT Community Centres for one month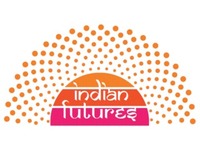 What the charity thinks...
Give as you Live marketing resources are a very quick way of advertising your charity's achievements without doing any work as all is done for you! You just provide the information you want everyone to know and Give as you Live creates the tools you need in the format you need for the social network you need... Fantastic!!!
Anna Amado
Charity Representative
More charity success stories