Imberlink case study
How Imberlink are using Give as you Live to raise funds.

What marketing assets do you use to promote Give as you Live?
Letters to parents/carers, Facebook and Twitter. Emails to local business networking groups.
How have the funds raised through Give as you Live helped your charity?
The money raised through Give as you Live enables us to support our more vulnerable students and those families who are facing financial hardship. We are keen to provide as many opportunities to all students for 'cultural capital', where our young people can experience foreign travel, theatre trips, etc. In order to ensure that everyone gets equal access to these experiences, the school has historically subsidised the costs for families who are struggling, however school budgets no longer stretch to this.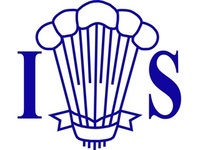 What the charity thinks...
Give as you Live is such a simple way to harness support from the widest possible donor base - beyond parents/carers to extended family and the business community. As it is free to use for donors, it is also a great way for us to ask for help, without directly asking for a financial contribution. It is quick and easy to set up, easy to promote to a large target audience through social media and existing networks and having a steady stream of income flowing into our coffers means we can concentrate our time and efforts on other, more strategic initiatives.
Nikki Burch
Charity Representative
More charity success stories