Holmer Green Cricket Club case study
How Holmer Green Cricket Club are using Give as you Live to raise funds.

What marketing assets do you use to promote Give as you Live?
Flyers (electronic and hard copy) and a page hosted on our website. We could probably make greater use of the fortnightly resource pack and emails.
The club uses our Twitter feed, Facebook page and Instagram account as well as our quarterly newsletter.
How have the funds raised through Give as you Live helped your charity?
We have used the funds raised from Give as you Live to focus on developing our junior section (5-18 yrs old), providing coaches with more and better coaching resources to provide a more enjoyable and stimulating experience for our younger members. This has also helped us recruit more players in general.
What does just £5 raised mean to your charity?
Every £5 buys us an additional cricket ball. Every £5 we raise through Give as you Live is £5 we can save on individual subs, keeping us one of the best value for money clubs in the local area. This helps us keep young people active and involved in the game!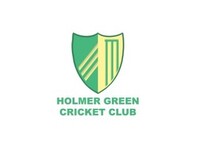 What the charity thinks...
Give as you Live has provided our Cricket Club with a critical source of income generation we did not previously have access to. Easy to set up and use, it is a MUST for any charitable organisation. With significant online resources and support, marketing your Give as you Live account to your members could not be easier and support is available 24/7.
Edward Harris
Charity Representative
More charity success stories