Group B Strep Support case study
How Group B Strep Support are using Give as you Live to raise funds.

What does this mean to your charity?
As a small charity, every donation makes a real difference to what we're able to do. We've now raised over £3,000 with Give as you Live, which could fund our exhibiting at a national one-day conference for health professionals, educating, informing and enabling them to improve the prevention of severe group B Strep infection in newborn babies.
What communication channels do you use to promote Give as you Live?
We put Give as you Live materials on our social media channels (Twitter and Facebook) and often include a brief link in our monthly enewsletters.
What Give as you Live resources have you used to promote it to your supporters?
Give as you Live's marketing guides and calendars are very useful, and we've used lots over the years. Most recently we've been using their social media assets for Facebook and Twitter to spread the word.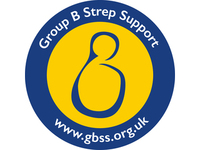 What the charity thinks...
Give as you Live is a great fundraising tool. Your supporters can sign up and use it with no expense and can raise some serious money. The weekly marketing materials are very helpful, and make it incredibly easy to slot into your social media channels.
Oliver Plumb
Charity representative
More charity success stories