The Friends of Bishop Gilpin case study
How The Friends of Bishop Gilpin are using Give as you Live to raise funds.

What Give as you Live resources do you use to promote this way of fundraising to your supporters?
I use the banners and graphics from the marketing resources to add into our school newsletter and every now and again I send out some of the targeted personalised emails that you create for us. For example, I recently sent out the Mother's day email and the holiday travel one.
Do you think other charities would benefit from fundraising through Give as you Live?
Absolutely, I think it is a great idea for school PTAs as they have a ready made fundraising community. All parents want to help improve their child's experience at school and the facilities that they have.
Give as you Live offers our supporters a great way to raise money for us at no extra cost to them, so I am sure other charities could benefit from this too.
From a personal perspective, how does Give as you Live work well for you?
I love the ease of internet shopping so I use Give as you Live app everywhere I can... buying clothes on line, my weekly food shop, booking flights, basically all the time.
Does it change your shopping habits in any way?
If I know what I am looking for - say a specific present I use the comparison app to get the best price and also to ensure I select a shop that donates the best percentage of the cost price.
How do you share Give as you Live with your friends and family?
Word of mouth. I have mentioned it to my sister in law and at coffee mornings and other school socials I encourage friends to use it.
Does using it on mobile and tablet work well for you?
You are continually improving the software and how the app works on different devices and under multiple browsers which is an added benefit. Now that it runs under Windows 8 I use it on a tablet.
3 words to describe Give as you Live:
Money for nothing.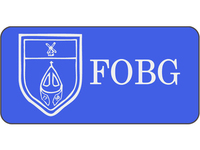 What the charity thinks...
Give as you Live is a revolutionary fundraising tool. We have nearly raised £5,000 for our school using Give as you Live. It is such a simple way of fundraising for your chosen charity, hassle free and with no cost to yourself. Just do some on-line shopping and see that total rise.
Jo Whelan
Charity representative
More charity success stories