Festival Medical Services case study
How Festival Medical Services are using Give as you Live to raise funds.

What marketing assets do you use to promote Give as you Live?
Flyers and Banners kindly supplied by Give as you Live, numerous images emailed each week in conjunction to quotations suggested, downloading campaigns sent via email. We use our social channels - Facebook and Twitter.
How have the funds raised through Give as you Live helped your charity?
FMS receives no state funding. So, it must earn and fundraise to provide medical cover at events and support the many good causes that make a real impact on lives in some of the poorest parts of the world. The funds provided by Give as you Live will help us change lives for the better. All monies raised form Give as you Live is used for the benefit of our charities.
What does just £5 raised mean to your charity?
£5 means a great deal to us, this will go to towards the purchase of much needed bandages and syringes which we use a great deal of, throughout the festival season.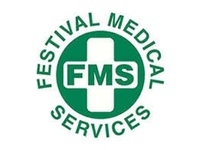 What the charity thinks...
Give as you Live has been incredibly supportive since we signed up as a charity. The team have always been there offering advice. Campaigns are designed in such a way, that it is a simple and effective way to spread the word and earn valuable funds for our charities. The quality and number of flyers sent to us, together with super banners, all free of charge, is just something we would not have expected. You really are doing a fantastic job
Stephanie Sutcliffe
Communications Administrator
More charity success stories