Ebo Town Community Nursery School case study
How 13 supporters have raised £1,212.47 with Give as you Live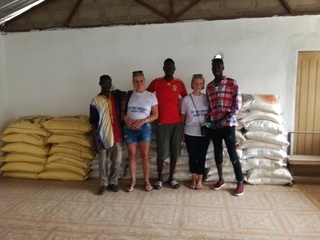 What marketing assets do you use to promote Give as you Live?
We have used our joinpage link on our Facebook website and on our website.
How have the funds raised through Give as you Live helped your charity?
Two children can now have a free education for one year at our school, this includes uniforms, salaries plus all educational equipment. Thanks to all who have supported our school and allowing us to help children who live in poverty.
What does just £5 raised mean to your charity?
£5 would buy a mosquito net, handcrafted by local talent. Under each net a family of five can sleep which can save lives
What the charity thinks...
Excellent way of making money to support many charities. Thanks to Give as you live £50 will make a huge difference to two families in need.
Paula Hiwells, Charity Representative
Ebo Town Community Nursery School