E3 Initiative case study
How E3 Initiative are using Give as you Live to raise funds.

How does your charity use Give as you Live? How do you share Give as you Live with your supporters?
We promote Give as you live online and encourage supporters to sign up and shop through your website. We have had a very low response to this and promote it from time to time, but our support base is small so I think this is only ever going to be small scale for us.
We have just started to use Give as you live donate so people doing fundraising events can raise sponsorship through a personal fundraising page and also we create campaign pages for specific appeals. This is working well for us because it's easy to use for us and our donors.
We promote both of these through social media (Facebook and Instagram posts) and also through our e-newsletter to supporters. We also feature them on our fundraising page on the E3 website.
What has been your greatest success using Give as you Live?
Promoting sponsored events for the first time and using GAYL to make it happen! We had one group of walkers and one teenager doing a swim who used it this year. We'd like to promote it more for this and build on this start.
Please provide an overview of the charity experience using our Give as you Live platform?
Give as you Live is easy to use and the transaction fees are competitively priced. It is great that donors can choose to cover the transaction fee themselves and we find most people choose to do this. It is helpful that people can also make a Gift Aid declaration when they donate. We are finding it a very useful tool and hope to use it more and more as we encourage people to fundraise for E3.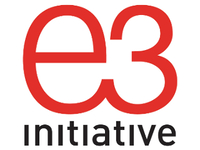 What the charity thinks...
E3 Initiative's vision is to bring transformation to communities affected by poverty, HIV and AIDS and Gender-based Violence in Southern Africa. In many of the communities where our local partners serve, people face a daily struggle to provide for their families and even survive. HIV and AIDS and other health issues are rife. Employment opportunities are scarce. For many families, it is a challenge even to put one meal on the table each day and send their children to school. But, there is hope. Our local partners are changing people's lives for the better and helping them step into a brighter future. E3 partners in projects that improve livelihoods, help children attend school regularly and thrive, support people living with HIV and raise awareness, change cultural norms and support survivors of abuse. We work with local partners because they know their communities best and how to respond in sustainable and effective ways.
Sarah Smith
Communications and Fundraising Manager
More charity success stories