Dementia UK case study
How Dementia UK are using Give as you Live to raise funds.

What does this mean to your charity?
£4,250 could help provide a lifeline for over 90 families calling our Admiral Nursing Direct helpline often in times of crisis and not knowing where else to turn. To find out more about Admiral Nurses, in the community and via our helpline Admiral Nursing Direct, please visit https://www.dementiauk.org/how-we-help/
What communication channels do you use to promote Give as you Live?
We have promoted Give as you Live internally, encouraging organisational purchases to be made through the site where possible and promoting via our internal newsletter. We also promote Give as you Live via our website.
What Give as you Live resources have you used to promote it to your supporters?
We have not used any so far, but will aim to use them in the future.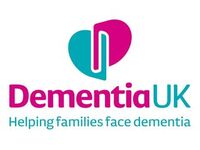 What the charity thinks...
Give as You Live is a brilliant and innovative way of raising more donations for Dementia UK, and helps us get closer to our goal of providing 800 Admiral Nurses across the country. Give as you live helps us reach supporters that wouldn't otherwise know about our work. Thank you so much for making us Charity of the Month!
Gemma Kemp
Charity representative
More charity success stories