CVQO case study
How CVQO are using Give as you Live to raise funds.
What does this mean to your charity?
We are thrilled to receive these funds. To us this amount represents funds that would pay for over 500 workbooks for our students!
What communication channels do you use to promote Give as you Live?
We promote Give as you Live via Facebook,Twitter and obviously, internally.
What Give as you Live resources have you used to promote it to your supporters?
Every week we use the excellent marketing materials emailed to us and tailored to our company.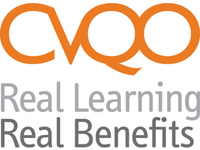 What the charity thinks...
Give as you Live is an excellent, trouble free way for charities to raise money. The support materials are great quality and well geared to calendar events and seasons. The system is easy to use and therefore easy to promote.
Marisa Whitfield
Charity representative
More charity success stories